Mobile Boat Detailing in South West Florida
Most Reliable Boat Detailing Services in South West Florida!

941-841-0430
10% Off for First Time Customers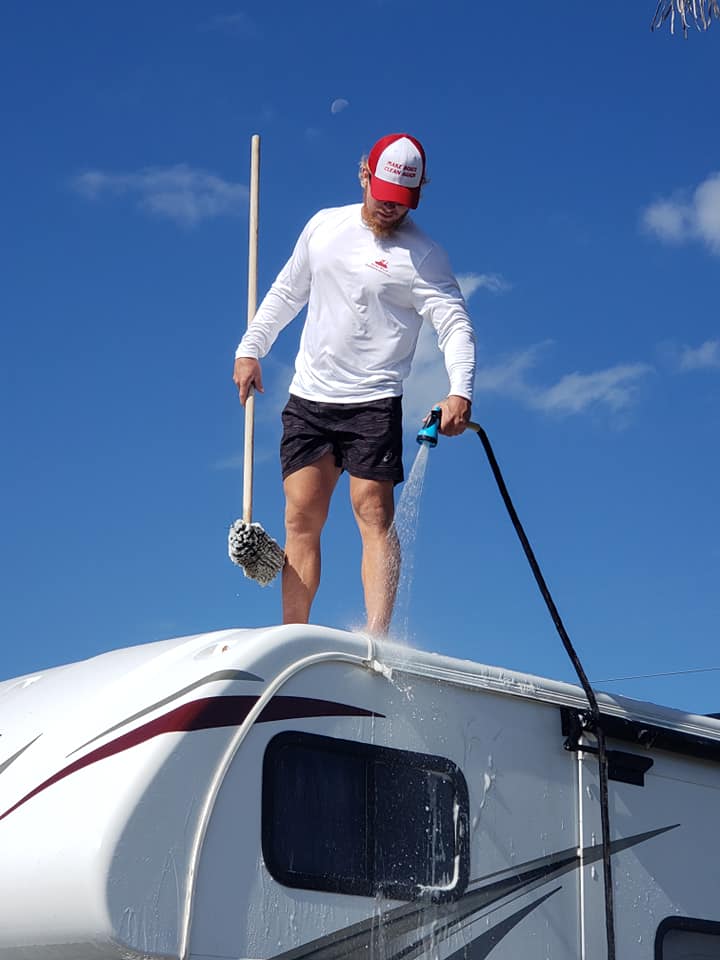 Mobile Boat Detailing in South West Florida
Most, if not all people, simply cannot find time to keep their boats in good shape. Luckily, our mobile boat detailing technicians can help keep your boat in tip-top condition. Our mobile boat cleaning service is a necessity for boat owners if they want to preserve the resale value of their vessel and keep it functioning correctly.
We will wax hull to reduce drag, helping you save on fuel consumption. Anyhow, maintaining your boat's appearance keeps your boat looking its best, saves your money on usage, and improves resale value.
Regular cleaning care of your boat, including basic wash, takes more than knowing how to detail a car. Our low labor and material costs services with professional watercraft detailing experience utilize the best supplies for surface rust and methods to make a regular boat detailing service professional to make your average-sized boats glossy – the thing you were craving for.
Boat Detailing Services in South West Florida
Hull Waxing: Our knowledgeable boat detailing crew recommends hull waxing at a minimum once a season. The best part of the year is springtime to keep the waterline and surrounding areas ready, and gel coat maintained so your boat is prepared for the weather exposure.
Topside Waxing: Our experienced crew recommends at least two or three wax treatments annually to keep your gel coat full of wax. There are no shortcuts if you want to resist spider stains, bird droppings, black streaks, and everything else from penetrating your gel coat. This way, you can keep your yacht in good condition.
Detail Washes: Regular and thorough washes from time to time (weekly or bi-weekly) is a must if you want to keep your vessel in perfect shape.
Engine Room Cleaning: This service, in addition to degreasing, is vital to keep the essential parts of your boat clean from debris, which makes boat maintenance easier since there is no dirt or grease.
Interior Cleaning: This service is as needed. Whether it is carpet shampooing or maintaining other parts, we will completely take care of your boat interior.
Canvas Cleaning: We will waterproof and clean canvas for you to keep your canvas bird droppings resistant and waterproof and to stretch and keep zippers clean. Your boat exterior deserves the best-detailing services.
Mobile Boat Services Near Me
Our fully mobile boat detailing crew gets it- maintaining your boat, yacht, or jet ski is one of the most challenging and time-consuming aspects of owning one. This is where our ceramic coating, wax, and hull services for boats come into play. Although the final cost of our job can vary depending on the size of boats, you can rest assured that our crew in FL has a sharp eye that pays attention to small details so you can be completely proud of your beauty.
If you want to get more details about our services, do not hesitate to give us a call or fulfill our online form, and we will get back to you as soon as possible. Our mobile boat detailing services promise to nail down the cleaning job – whether you choose regular boat detailing or premium mobile boat detailing.